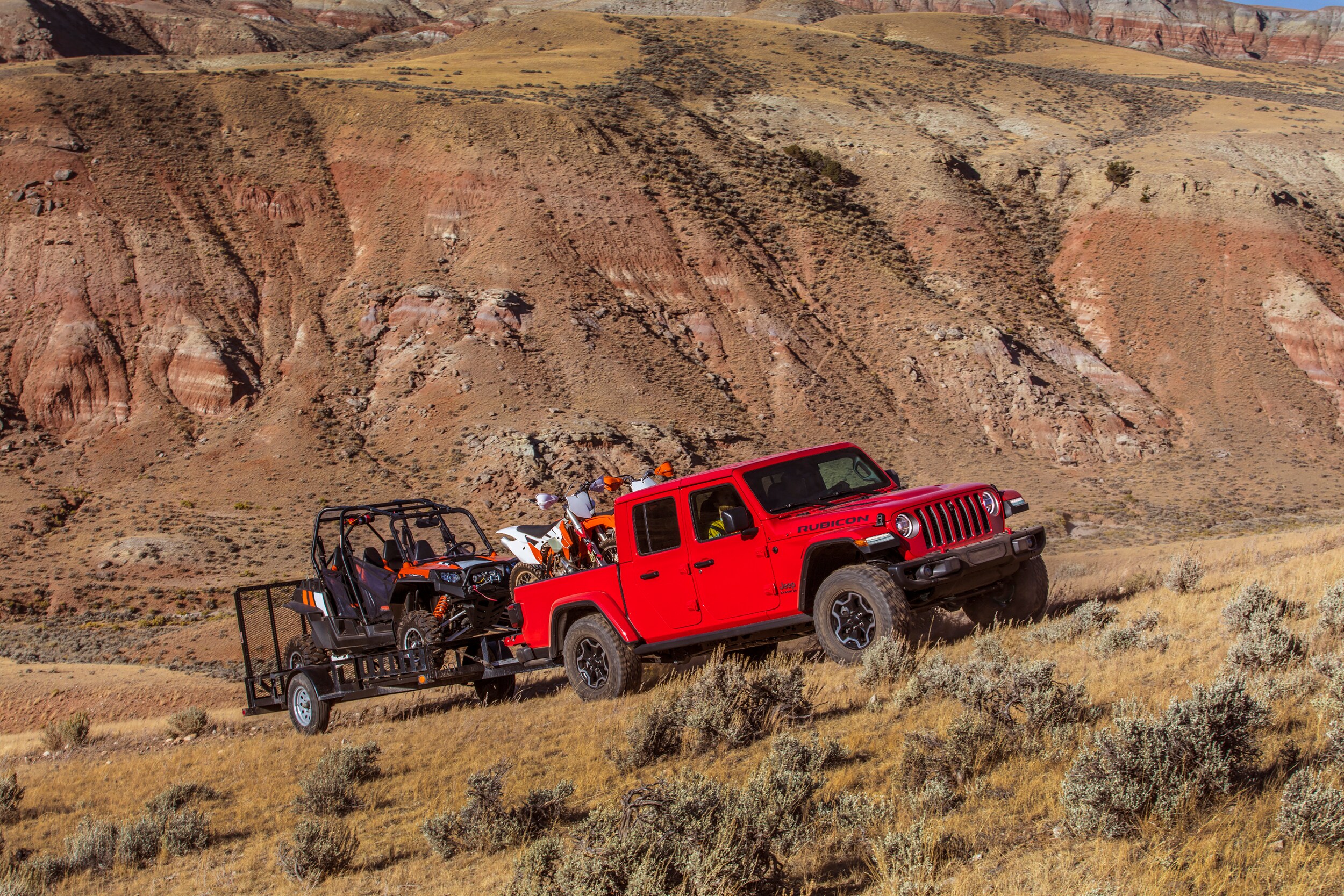 ?We live in a part of the country that begs for off-road adventures, and when you want to make the most of living so close to so many trails, you're sure to find the right vehicle at our Marshall Jeep dealership. Drivers have trusted the Jeep brand for decades as they search for off-road SUVs and trucks, and those searching for a new Jeep have trusted our dealership during the shopping process. Our team is ready to help you find the right off-road Jeep model, and we discuss more of the iconic brand and the models of it below!
What Are the Most Off-Road Capable Jeeps Near Longview?
With off-road parks around Shreveport like Gator Run and other areas such as Barnwell Mountain waiting for off-roaders, we see lots of car shoppers searching for the right Jeep. Well, they've come to the right place as we have tons of Jeeps for sale on our lot. There's the classic Jeep Wrangler that is as off-road capable and easy to modify as any SUV out there, or you could always go with a new Jeep truck near Longview.
The all-new Jeep Gladiator truck takes many notes from other Jeep SUVs, but it's its own animal with impressive towing capacities and bed space to boot. The Jeep brand doesn't stop there with its off-road capable models either as we see many drivers wondering about taking the Jeep Grand Cherokee off-pavement, and this SUV won't disappoint! In short, you have many options when searching for a Jeep for off-roading.
Visit Our Marshall Jeep Dealership to Find Out More!
Whether you're looking for a new Jeep for off-roading or just want to talk with locals that know the best mudding spots, our Jeep dealership near Tyler provides all you need! We love talking with guests that enjoy off-road explorations and the iconic Jeep brand as much as we do, so you're always welcome to stop on by and talk with us today!