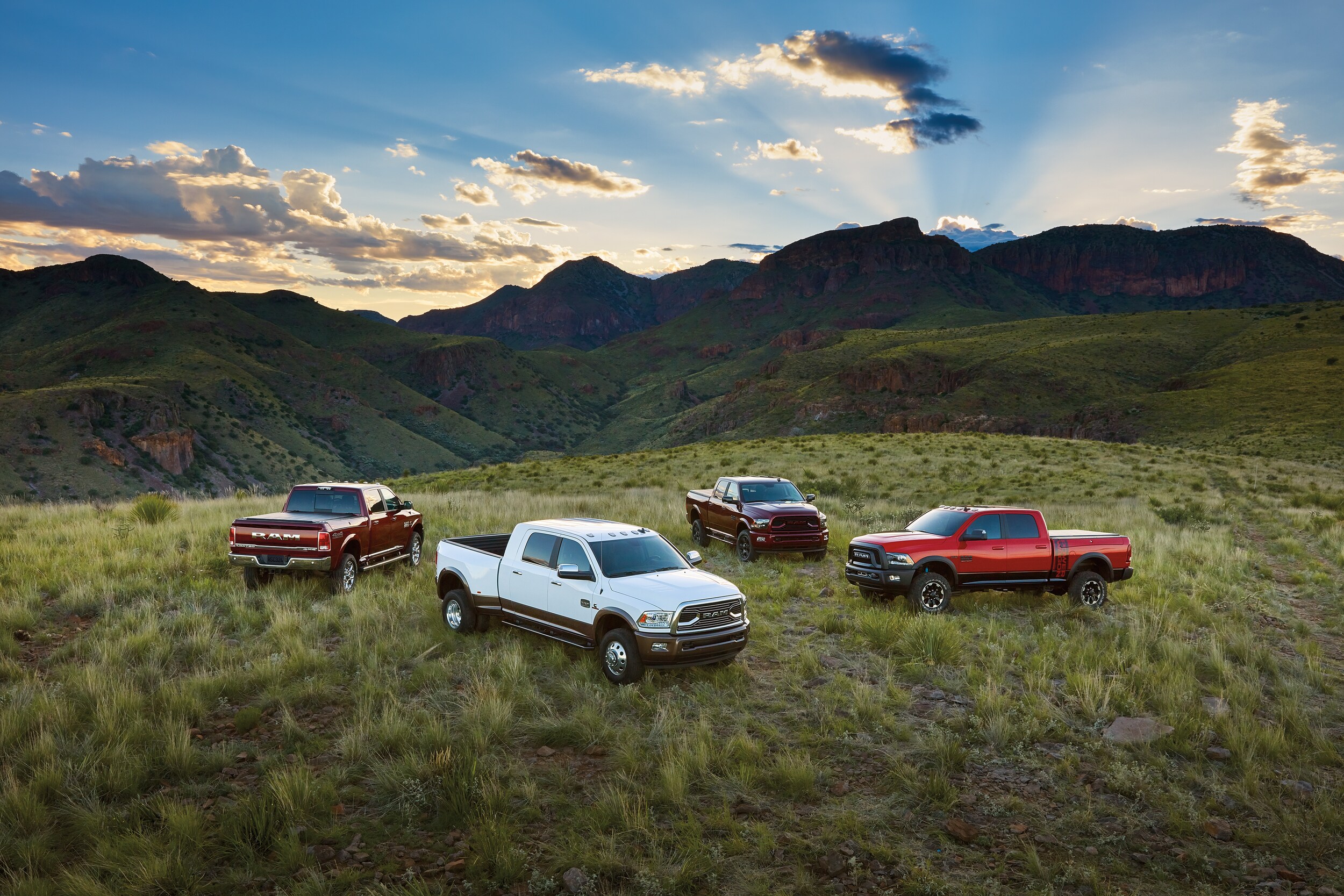 ?The search for a new truck near Shreveport will lead drivers to a variety of brands and offers from these automakers, but how do you know which is right for you? Well, you start with comparing new trucks, which will lead you to brands such as Ford, GMC, Chevy, and, of course, Ram. As a Marshall Ram dealership, we firmly believe that our models have just as much if not more to offer than competitors do, which we set out to prove below with our overview of the current truck class!
What Sets Ram Trucks Apart from the Truck Competition?
You expect capability from every truck, and we have a variety of new Ram trucks for sale near Tyler excelling in how hard they work. These trucks vary in size, powertrains, and capacities, but they share competition from new Ford and Chevy trucks. There are several aspects that put models like the Ram 1500 and 2500 ahead of Ford F-Series and Chevy Silverado trucks for many drivers. For example, when looking at powertrains, only the Ram 1500 has an engine system as innovative as eTorque, which makes it a mild-hybrid truck, while if you're looking for a Cummins® diesel V8, you'll only find it in the Ram 2500 or 3500.
Those powertrain advantages provide high towing capacities that models like the Chevy Silverado 1500 and 2500 can't match, but that's not all that's setting them apart. Ram trucks are also more comfortable when towing or off-roading thanks to coil suspensions in the front and rear while Ford F-150 and Chevy Silverado 1500 models rely on rear leaf springs. What's more, new Ram trucks come with larger full-size cab options than Ford, Chevy, and Toyota trucks have to offer, and the Ram 1500 provides more technologies, like rear ventilated seats and a 12-inch display, not available in any other trucks on the market.
Find Out More at Our Marshall Ram Dealership!
We love all that our new Ram trucks have in store for guests visiting our Marshall dealership, and we think they can go toe-to-toe with any new truck from Ford, Chevy, or Toyota. Of course, you can always experience the comfort and power of a new Ram truck when you visit our dealership, so do so soon if you're looking to buy a truck!