The results are in and Car and Driver has named the Dodge Ram 1500 the No. 1 full-size truck for the second year in a row. The 2019 and 2020 Dodge Ram 1500 models were each ranked No. 1 for a reason. See how this year's Ram 1500 stands out in the ultimate full-size truck showdown.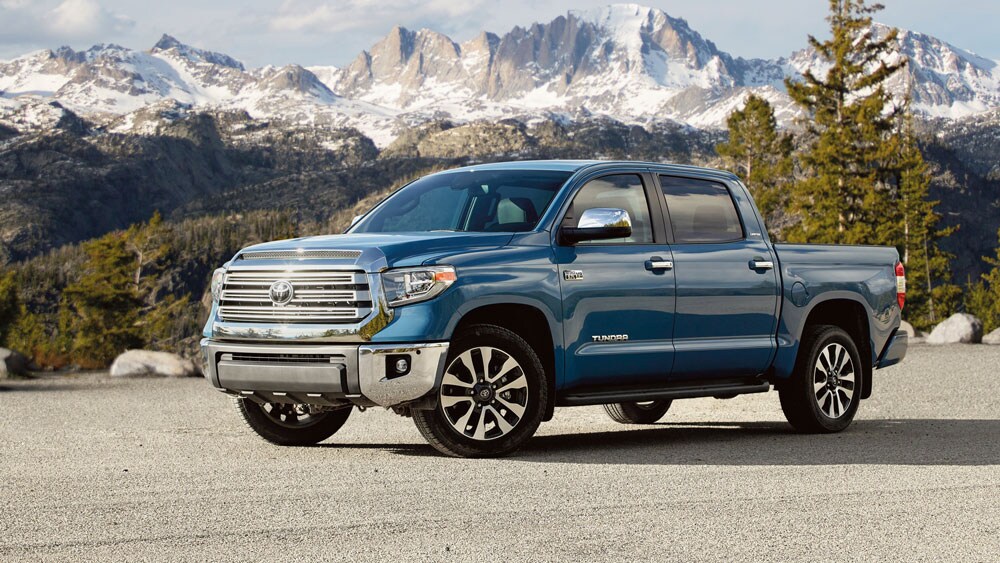 2020 Toyota Tundra
Toyota is known for making reliable trucks and the 2020 Toyota Tundra is very reliable when it comes to off-road adventures. The 2020 model offers an impressive lineup of standard safety features and a powerful 5.7-liter V8 engine that can put out 381 horsepower. Extreme adventurers will be excited to know that the suspension has been lifted and more off-roading enhancements are now available. While the backset is spacious for passengers, the Tundra's handling isn't the smoothest. The fuel economy is also on the lower end at 17 MPG on the highway and 13 MPG in the city, so we wouldn't recommend this truck for everyday commutes. The 2020 Tundra is one of the most affordable on this list with an average starting price of $35,020.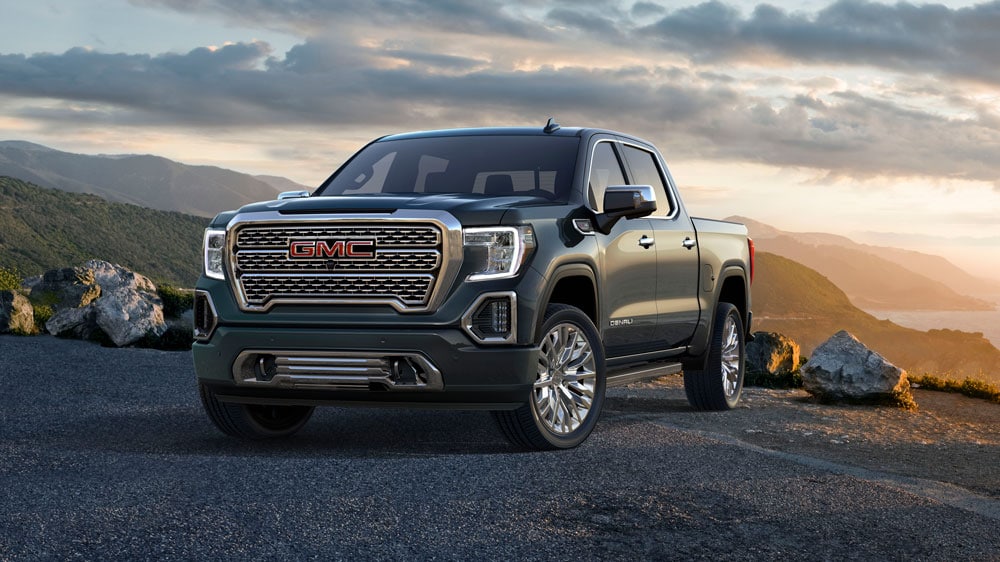 2020 GMC Sierra 1500
The 2020 GMC Sierra 1500 is spacious, has an impressive bed that can hold a lot of gear, and features a wide range of powertrains that make it easy for you to find the right engine for your towing and hauling needs. New for 2020 is a 3.0-liter turbodiesel engine, an available 10-speed automatic with the 5.3-liter V8, optional bed and trailer cameras, adaptive cruise control, and a new touchscreen. Where the 2020 GMC Sierra 1500 falls short is in its outdated interior and rough handling. With a starting price of $29,600, the GMC Sierra 1500 is priced well for what you get.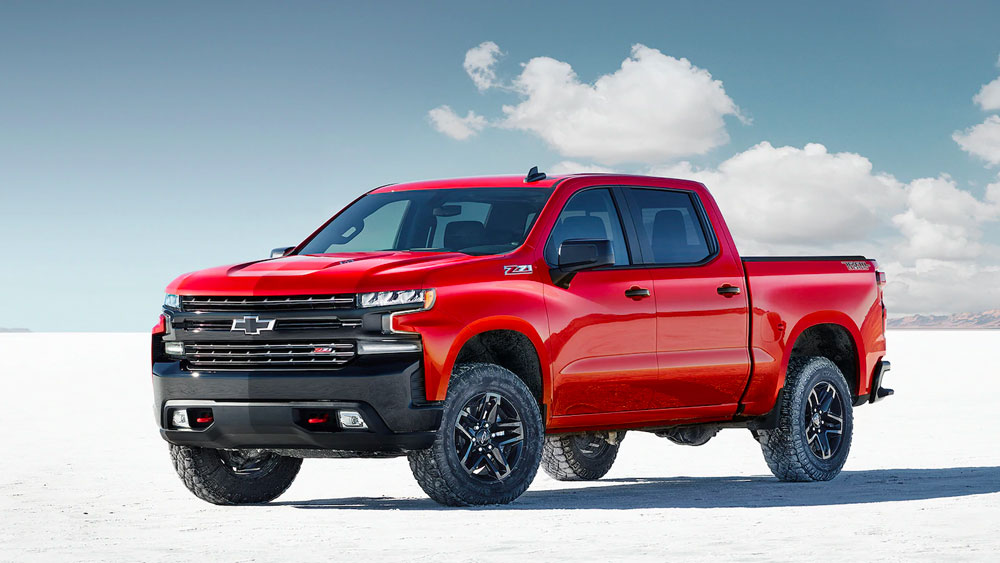 2020 Chevrolet Silverado 1500
The 2020 GMC Sierra 1500 was based off the 2020 Chevrolet Silverado 1500, so you will find an identical engine, frame, interior layout and more. While the newest Silverado 1500 doesn't offer as many innovative concepts as the Sierra 1500, it does stand out for its powertrain options, towing capabilities, and quiet cabin. Whether you want fuel-efficient Duramax diesel engine or a powerful 6.2-liter V8, you can customize your Silverado 1500 to fit your needs. New for 2020 is the availability of the 6.2-liter V8 and 10-speed automatic transmission on more models, the available Duramax diesel 3.0-liter engine, an available adaptive cruise control, and newer camera technology. The starting price for the 2020 Chevrolet Silverado 1500 is $29,895.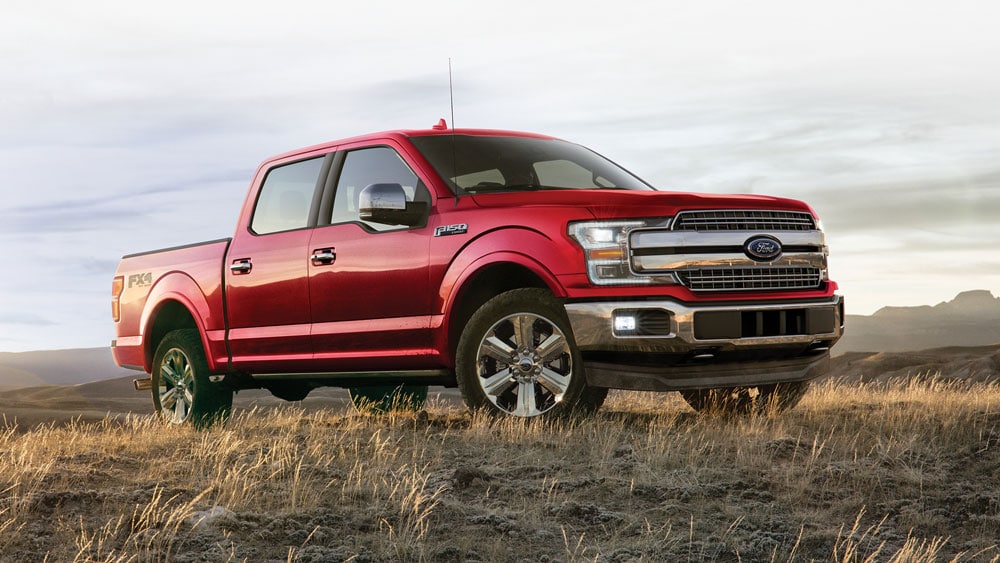 2020 Ford F-150
Ford's F-series trucks are always at or near the top of every car list and the 2020 Ford F-150 is no different. The 2020 model stands out for its availability of six different engines that are paired with a 10-speed automatic transmission, its impressive payload and towing ratings, and an available bench seat. There aren't a lot of changes for 2020 except for the XLT trim now has the option of adding the Power Stroke turbo-diesel V6, the Lariat models now comes standard with Ford Co-Pilot 360, and the availability of appearance packages on some models. The 2020 F-150 is still affordable with a starting price of $30,090.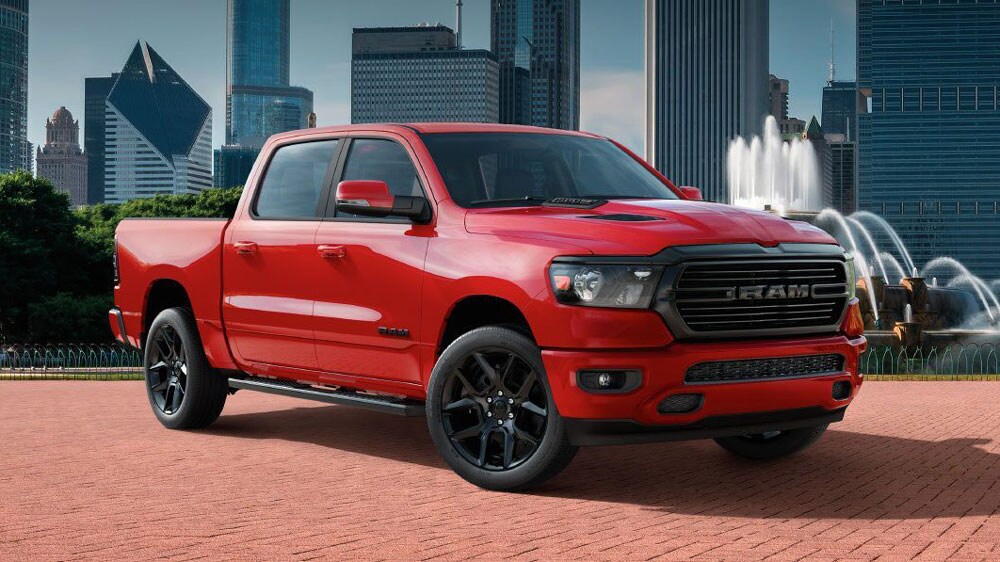 ?
2020 Dodge Ram 1500
The 2019 Dodge Ram 1500 was named the No. 1 full-size truck by Car and Driver and the 2020 model is just as good, if not better. The 2020 Dodge Ram 1500 outperforms in more ways than one. From its user-friendly technology, its high-grade interior, exceptional handling, and its powerful capabilities, this is the truck to own that does it all. Even though the Ram 1500 is one of the larger full-size trucks, it is easy to handle and is perfect for any occasion. There wasn't much to add for 2020 to the already perfect truck, so Dodge just added improvements in power and performance. The EcoDiesel V6 engine now has a lighter block, a more efficient turbocharger, and improved cylinder-head breathing, resulting in 260 horsepower and 410 lb-ft of torque. And with a competitive starting price of $31,895, the top-ranked truck in 2020 isn't nearly the highest-priced. So, if you are looking for the one truck that can do it all, the 2020 Dodge Ram 1500 is the truck for you.
At Patterson Chrysler Dodge Jeep Ram in Marshall, TX we have 2020 Dodge Ram 1500 trucks for sale. Come test drive one today!