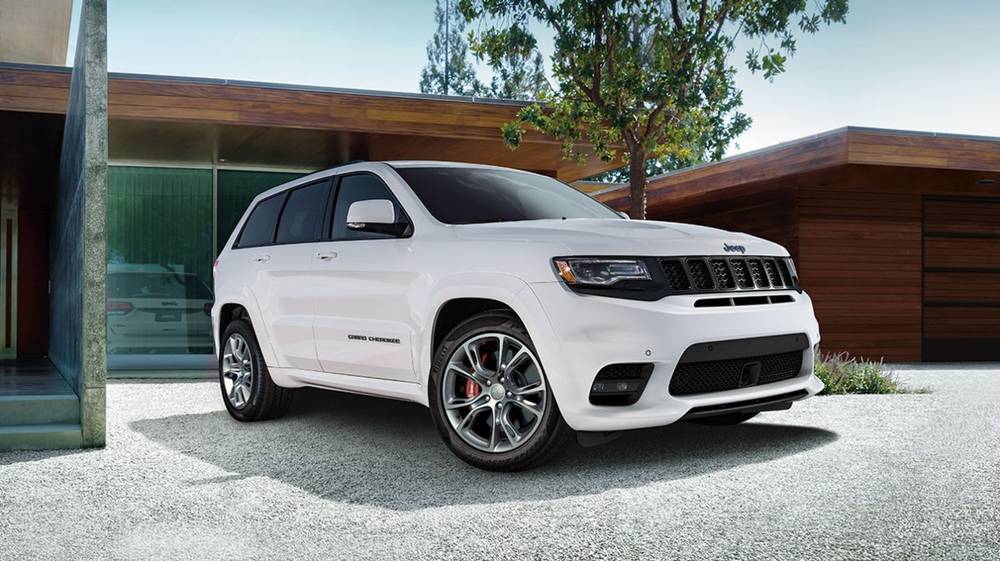 With the mid-size SUV market getting more competitive, it can be difficult to spot the better vehicle when beginning your search for the perfect midsize SUV. Luckily, the 2020 Jeep Grand Cherokee brings to the table a wide variety of features that can be customized to meet the needs of families and individuals looking for the best option on the scene.
Both the 2020 Jeep Grand Cherokee and the 2020 Ford Explorer have been on the market for quite a while. Both have a rich history of being spotted on the road compared to more recent additions to the mid-size SUV catalog. Let's take a look at the list of features on each model and see which is the better choice.
The Grand Cherokee Does Two Row Seating Well While The Explorer Feels Cramped
One common point made by longtime Cherokee drivers is the spaciousness of its interior. The Jeep company doesn't compromise on that front with the Jeep Grand Cherokee's latest models. Drivers seem to prefer a spacious two row midsize SUV over the optional third row that comes on Ford Explorers. Unfortunately, many drivers are saying the 3rd row option on the Ford Explorer is too cramped, and for a midsize SUV, a more spacious two row model is preferred.
Also the longer Ford Explorer often is criticized as well for difficulty in parking for high-traffic city areas where a shorter body would benefit drivers more while trying to parallel park or other common driving situations.
2020 Jeep Grand Cherokee Features
3.6-liter to 6.2 liter engine options available
295 to 707 horsepower
260 to 645 lb-ft of torque
19/26 to 11/17 mpg (city/hwy)
Designed for off-road situations as well as common commutes
Wide variety of engine and performance options
Prices can start at $31, 695
2020 Ford Explorer Features
4 cylinder options available though power only reaches V6 engines
Max hp is 365
Torque sits at 350 lb-ft.
Best mpg is 19/27 but the power is so low that it will only work well on smaller Ford Explorer options
Style & Safety Are What Drives Jeep To Build The Best Midsize SUV On The Road
The Jeep Grand Cherokee simply beats the competition with a safer, faster, and more powerful model at a lower price compared to the lackluster engine power offerings seen with the newest Ford Explorer. Though the standard safety features are slightly above the Grand Cherokee, there's no question about safety once some of the custom features are added, making for a safer drive than previous models.
Looking at the specification differences above, it's clear that the Jeep Grand Cherokee came to the midsize SUV market looking to win, and it's evident in how competitive and wide the features are for new buyers of a Jeep Grand Cherokee.
Get In Touch With Patterson Chrysler Jeep Dodge Ram In Marshall Today
Contact Patterson Chrysler Dodge Jeep Ram in Marshall Texas today to get started on a great deal for a new Jeep Grand Cherokee. After looking at the features comparing the 2020 Jeep Grand Cherokee vs. the 2020 Ford Explorer, the choice should be easy. Feel free to reach out to any of our team to learn about our Grand Cherokee selection. Call us at 903-471-0759 or fill out a contact form here to get in touch!